ACC has more than 50 years of epoxy floor installation experience using a variety of coatings and flooring systems for a diverse range of environments and conditions. From decorative, high-traffic entrances to heavy industrial manufacturing facilities, we'll recommend the right combination of products and provide expert installation to ensure functionality and long-lasting durability.
ACC's epoxy floor installers can meet any timeline. We have flooring solutions that allow for quick turnarounds and work around the clock to minimize business disruption.
We use trusted, high-quality commercial epoxy flooring products including:
Dur-A-Flex
Ardex
Sika
Tnemec
Neogard
Milamar
Sherwin Williams
BASF
Prices typically range from $2.00 to $20.00 per square foot. Schedule a site visit to get pricing and learn about the best coating options for the traffic on your floor.
---
EPOXY, URETHANE, SEAMLESS FLOORING OPTIONS:
Epoxy floor coating, urethane, MMA seamless, and hybrid floor systems.
Non-skid slip resistance to add traction and improve safety even when wet or soiled
Anti-bacterial/anti-microbial qualities
Thermal shock resistant to serve areas of temperature extremes (cold rooms, dry rooms, freezers, ovens, grills, fryers)
Abrasion and impact-resistance for high-traffic areas
Chemical/solvent resistance
Moisture and vapor resistance
Custom designs
Static controlling or static dissipative
Light-reflective to enhance brightness without glare
Purely decorative or designed to hide imperfections
FDA & USDA compliance
COATINGS DESIGNED FOR YOUR FACILITY:
Municipalities and Government Sectors
Retail and Restaurant Spaces
Educational Institutions
Automotive Facilities
Manufacturing Facilities
Healthcare Institutions
Beverage Processing Flooring
Brewery Floor Coatings
Shop Floor Coatings
Warehouses
Office Spaces
Athletic Facilities
We are a fully insured epoxy floor coating contractor.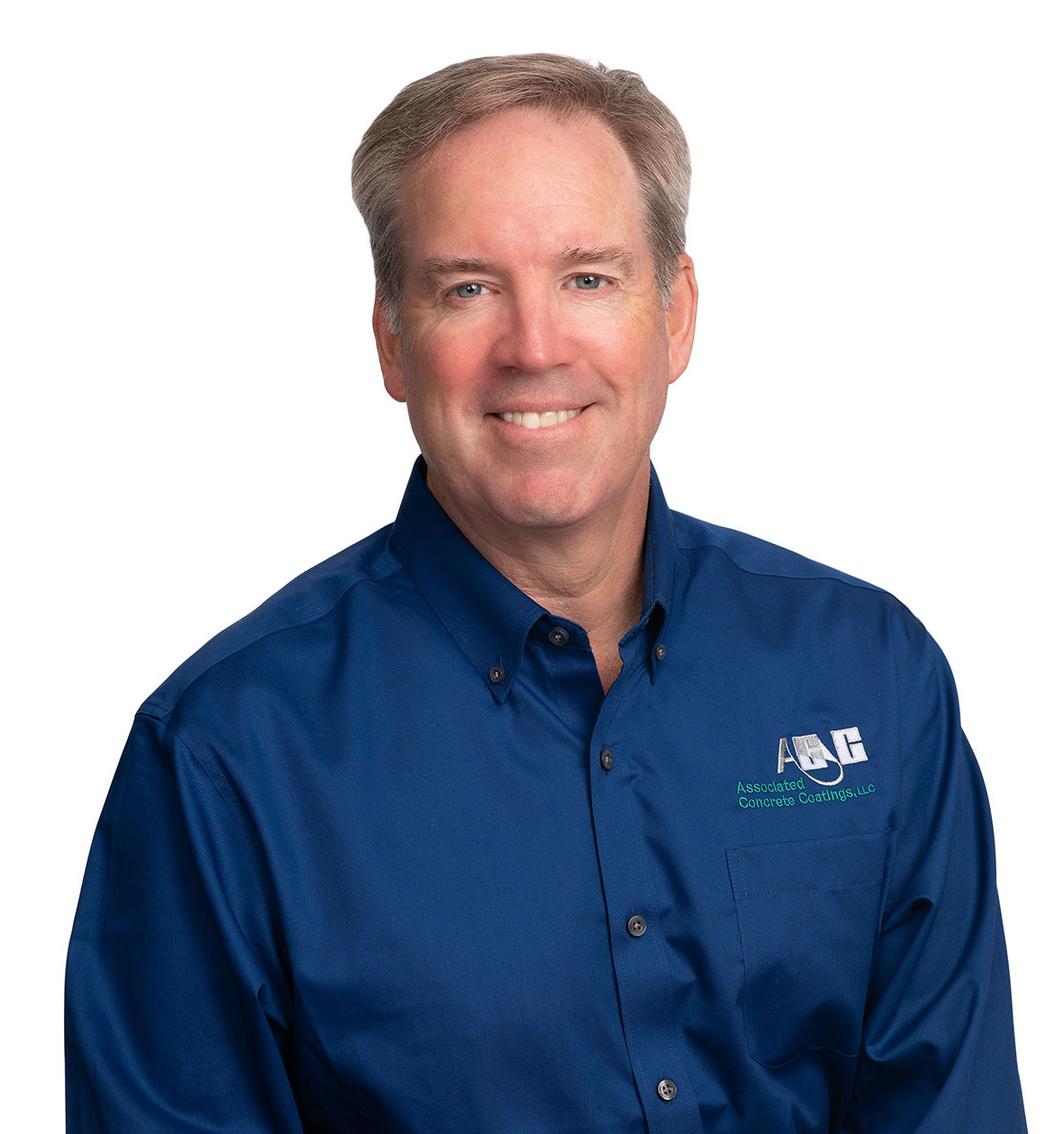 Tom Hall, President
Epoxy Floor Coating
Consultations & Estimates
Here's some of the information we will gather during your site visit so we can prepare a quote:
Size of floor area
Condition of floor being coated (new or old concrete)
Desired finish
Level of foot traffic and/or equipment traffic
Moisture level, temperature, pH, and other environmental conditions that may impact application, drying, wear and tear.
Anticipated budget for floor coating
After we've collected this information, we'll calculate material cost and time required to complete the floor coating project. We will also factor in the cost of concrete repair or removal of existing coatings or coverings.